How to Watch Local TV Via Streaming Without Cable For Free
Watch local tv online free streaming –  There are situations where we need to watch our favorite local channels on a laptop or a smartphone. The situations are like we cannot receive all local channels clearly, we don't have an antenna to receive the local TV transmission, or our cable TV provider is not including a particular local channel we want to watch, or other weird reasons.
Actually, there are tons of options to watch local channels online whether it using special websites or special programs. They have their own perks however, some aspects I don't like about using this service or apps are:
Some displaying lots of ads
Not all local channels are available
The program we need to install causes problems with a computer or our smartphone
Luckily that I just found a streaming app that eliminates all the problems above. This program is free and you might already use this program every day.
Introducing the VLC media player
The VLC media player is a cross-platform multimedia player and framework that supports most multimedia formats as well as DVDs, Audio CDs, VCDs, and a variety of streaming protocols. VLC is compatible with all versions of Windows, from Windows XP SP3 to Windows 11.
With VLC we can watch local TV without an antenna, without a cable tv subscription, and all we need is an internet connection to stream the TV broadcast.
How To Watch Local TV Channels Online Via Free Streaming
To get the list of the supported countries please this URL: https://github.com/iptv-org/iptv currently it supports 250 countries, from Afghanistan to Zimbabwe.
Look for playlist by category, language, country, and region. For this sample choose playlist by country, and click expand.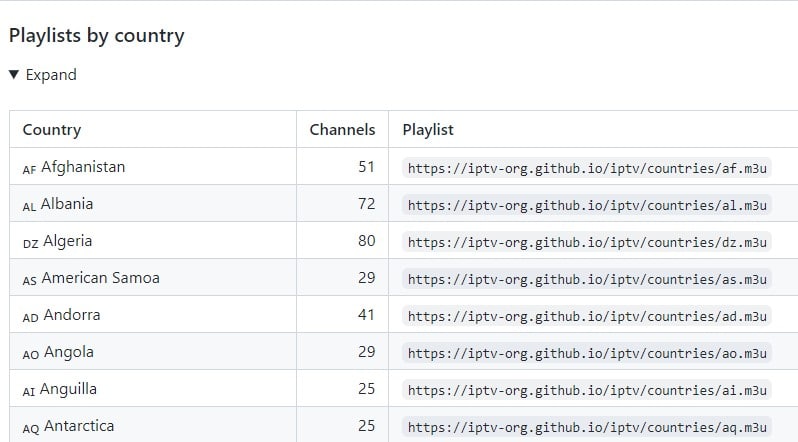 Copy the URL in the playlist column according to your country.
Open the VLC media player on your laptop or desktop PC, click Media, click Open Network Stream.
Paste the URL you just copy in the above step and click the play button.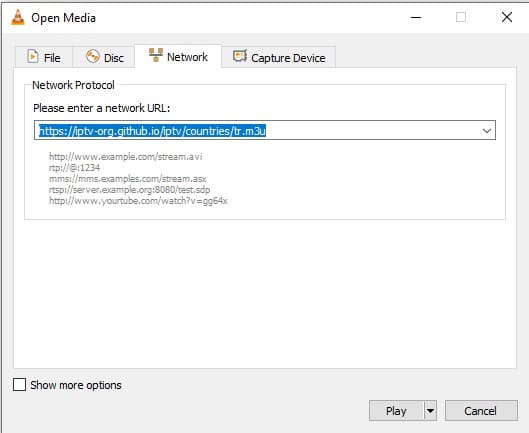 You will see a list of all local channels according to the country you have chosen before.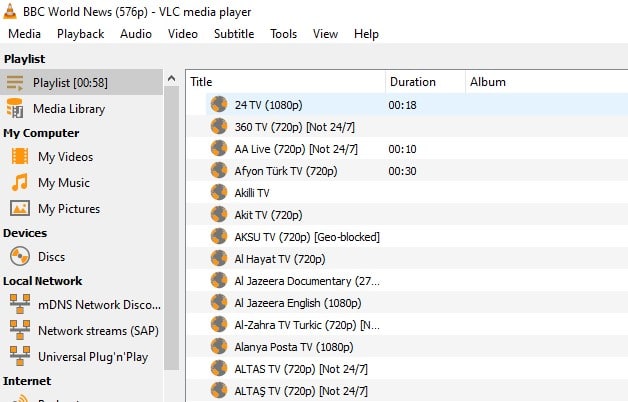 It shows the streaming resolution and whether it is broadcast 24 hours or not. 720p is a good quality, for better quality, you can choose 1080p but it will require more internet bandwidth.
That's it now you can watch local tv online free streaming using a computer.
You can also play on a smartphone by installing the VLC video player app on the play store.
=====================================