How To Disable Corona Bar Notice on WordPress
2 days ago I received a notification on my WordPress dashboard whether I will activate Corona Virus Bar status, it says that already installed by more than 1 million users.
I click it to activate and after that, I see the following Corona bar on the bottom of the website every time I open it.

It looks good but as I have my on footer information it looks overlapped. I tried to remove the Corona bar but I couldn't find how to turn it off.
I begin to ask myself whether my site got infected with malware as at the moment there are many people use current condition for their own profits.
Furtunately I was wrong, the Corona bar is legit, it is part of Cookie Notice plugin from dFactory. This plugin purpose is to display about cookies uses on your site to comply with the EU GDPR cookie law and CCPA regulations.
To disable Corona banner/bar on your site is easy, you just need to go to Cookie Notice settings.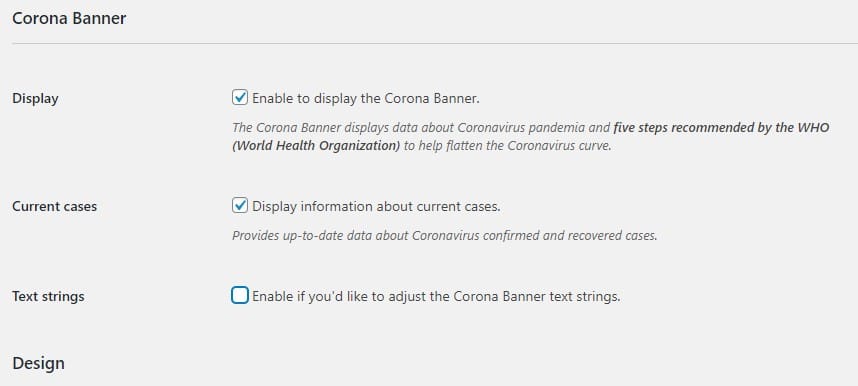 Just untick Enable to Display the Corona Banner and you are done. You will never see it again ( don't forget to delete cache for immediate effect).
I hope this information is useful for you, cheers.