WIFI Extender Review – Mi Wi-Fi Range Extender Pro (Xiaomi)
WIFI Extender Review – Today I am going to review a product from Xiaomi called Mi Wi-Fi Range Extender Pro. This device's function is to strengthen the WIFI signal that already weak in your area. In my case I work mostly in the backyard, I still have a WIFI signal there but sometimes it disconnected for no reason. So the problem here is clearly signal stability. I decided to try this WIFI extender hoping that I will eliminate the problem.
If you have an internet speed problem then this device will not help, you must sort out the problem first. The device purpose is to extend the signal that already weak in certain location
Let start my review below and hope you find it useful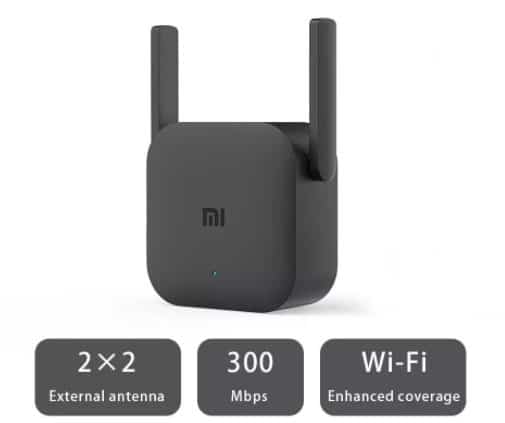 Device Function
To extend the reach of WIFI signal that already weak. Up to 11 devices can be connected to the device
Specification
Model product R03
Dimension 80×54×70 mm
CPU MT7628K 580 MHz
ROM 2MB
RAM 8MB
Antenna type 2 external antenna
Wireless standard IEEE 802.11b/g/n
Signal Speed 2,4 GHz, up to 300 Mbps
Channel 2,4 GHz1, 2, 3, …, 13
Wireless Security Encryption WPA-PSK/ WPA2-PSK
Power Supply 100-240 V/0,35 A
Operational Temperature 0-40°C
Operational Humidity 10%-90%RH (non-condense)
Storage Temperature -40-70°C
Storage  humidity 5%-90%RH (non-condense)
Power Consumption 3,57 W
The Price
I got the device for IDR 124,900 or $8.93
Purchase Location
Local Markeplace
How to setup
Plus Xiaomi Wifi Extender Pro into an electrical outlet
Download Mi Home from App Store
Register and login from the Mi Home application
On the screen choose Chinese Mainland as your location (very important)
Choose Mi Wi-Fi Repeater Pro
Login to Wifi that you want to strengthen the signal
Login to Wifi Mi Wi-Fi Repeater Pro
Wait until the process finish
You can set up SSID (WIFI network name) the same or different from the original WIFI name you want to extend the Signal. In my case, I choose a different name because with the same name I cannot choose which WIFI device I connected to.
Troubleshooting
If you cannot connect to Mi Wi-Fi Range Extender Pro from the apps, make sure to choose the country as China (Mainland) although your location is not there.
Is Mi Wi-Fi Range Extender Pro solved my problem?
Certainly Yes it does. Now I can work from my backyard without any problem with the WIFI signal, thus increase productivity.
Verdict
With the affordable price and its function, this is one of the best purchases I ever had.
I hope this WIFI extender review of Mi Wi-Fi Range Extender Pro will help you to decide whether it worthed to buy for your productivity, cheers.